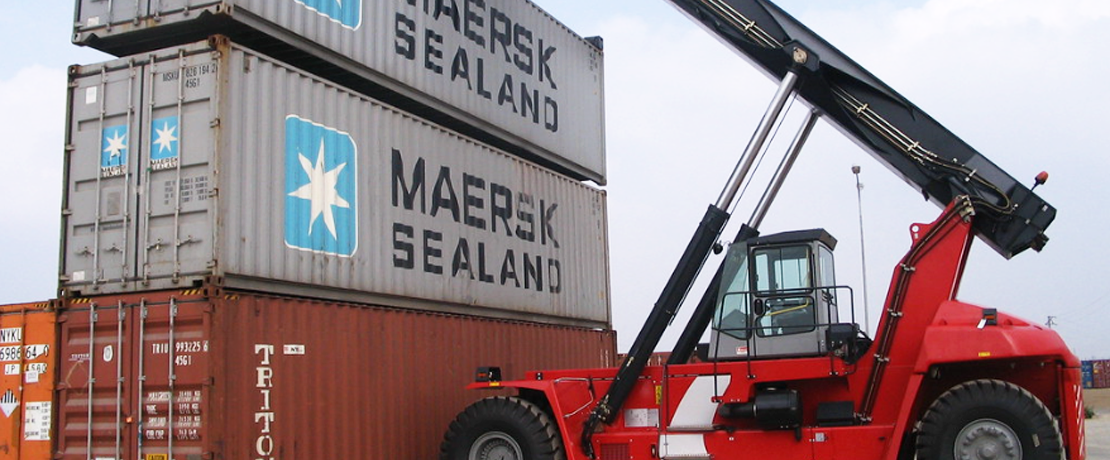 THE REALLY BIG DEVICE IS PART OF THE CONTAINER HANDLING...
For us, container organisation means being able to carry this out in a (feasible) whole for our customers. This goes hand in hand with the requirement to be able to manage the container units on our own and thus to be able to operate them as a whole.
This means that in addition to the ship's hold, the container trailers or vehicles, we also have our own reachstacker conveyor technology for truck and rail handling of the container units.
In order to be independent of the well-known large container hubs, we can handle your container units in the appropriate number at our existing handling points with our own equipment.