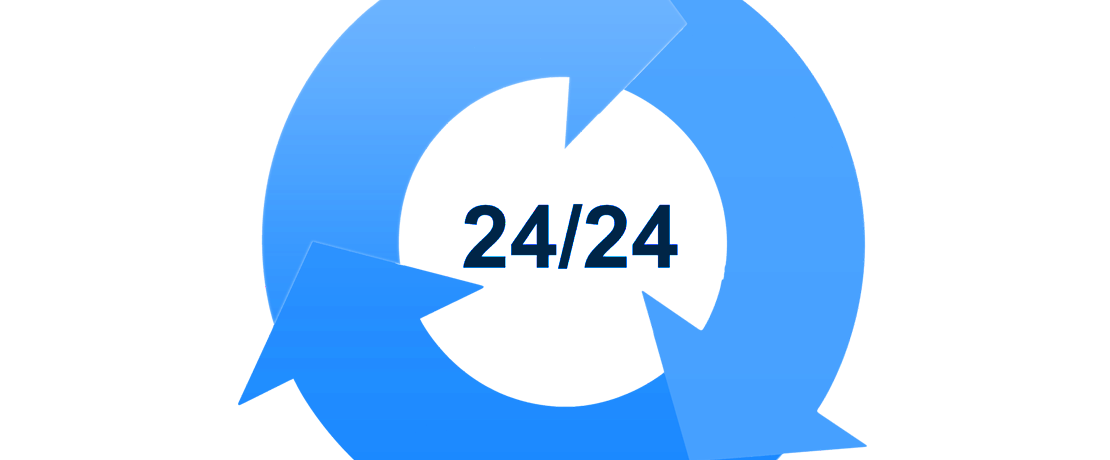 GLADLY ALSO AROUND THE CLOCK...
One of the three operational core processes within logistics - handling.
According to your respective needs and requirements, we unload, store, warehouse, retrieve, commission, repackage/repackage, label your goods and products and carry out product-related quality controls on request.
Our service times are based on your individual material output, production and delivery times to your customers. This means that we are very happy to be at your disposal in one, two or even three shifts.
Our factory/warehouse shuttle services, insofar as they concern stocking, are also available to you on public holidays and at weekends. However, this is subject to the necessary Sunday and holiday transport permits.
In addition to the individually adapted surface parameters and shelf technology, we also provide you with the most modern, i.e. electrically driven and electronically monitored material flow and conveyor technology for goods handling.
We carry out the electronic administration of handling and inventory quantities, slot management and performance reports in our warehouse management system. On request, we also post in your own WMS systems and exchange corresponding data records at defined transfer times.
Our goal in the handling sector: maximum use of automation - precise process definitions (quality/performance) - high proportion of electronic communication options - constant process monitoring = high quality!
Operative Standard-Leistungen Handling/Umschlag:
Product handling (loading/unloading) / cross-docking
Changing the loading equipment
Dock/Yard Management
Visual and piece number based WE controls
Putaway (according to appropriate storage strategy)
Systemic inventory management
Electronic loading equipment management
Full Pallet Picking
Single step picking
Visual and piece number based WA controls
Vehicle and cargo space checks before loading begins
Loading of goods and products
Load securing check according to product-specific requirements
Departure protocols and documentation
Monthly quality and performance reports
Inventories, p.a. 1x cost-neutral
ONE BECOMES TWO...
Warehouse logistics include handling, cross-docking, etc. as well as efficient picking of your goods and products.
This means that we carry out full pallet, single or two-stage picking from your existing range of goods at your request.
The picking performance here requires optimized product placement in the warehouse and compatibility of the picking items.
Agreed or regulated cut-off times create an essential basis for a high quality and constant picking performance.
The choice of picking method and strategy is made in consultation with you, the customer.
We offer the following commissioning services:
1-step picking (classic method based on article number, quantity and storage location)
2-step picking (by means of handheld computer + warehouse management system)
Provision of load carriers in exchange procedure
Provision of cardboard boxes, foils and parcel bands (invoicing according to expenditure)
Weighing of shipping units
Labelling / labelling of shipping units
Disposition of the transport service provider
Delivery note creation
Invoicing
Provision / loading to CEP system services / LTL carriers
Record picking performance and quality
FOR A HIGH DEGREE OF ADDED VALUE IN LOGISTICS - THE BEST PARTNER...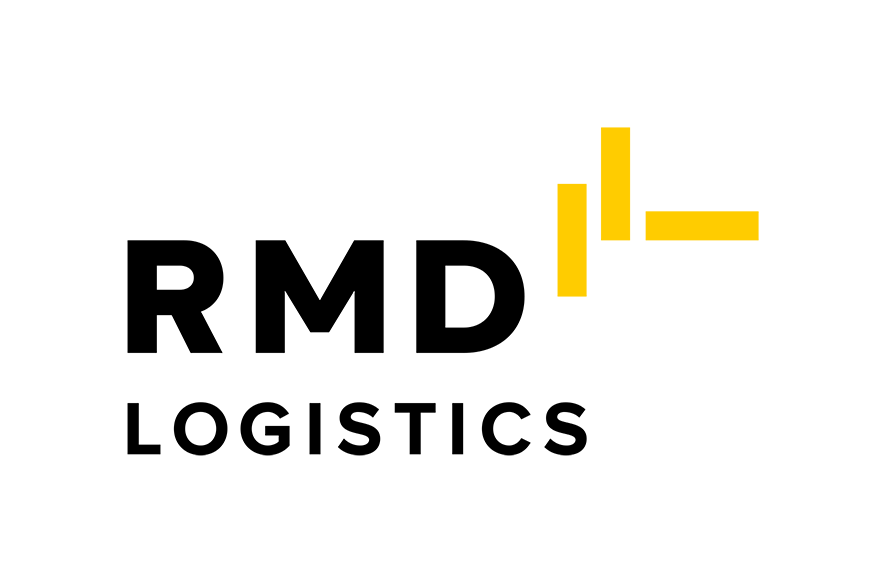 RMD Logistics offers optimally coordinated logistics services for e-commerce, merchandise and advertising material. Healthy medium-sized structures, high-performance IT concepts, more than 30 years of experience in providing turnkey fulfillment solutions and more than 350 employees form the basis for this.
The range of services includes modular and customizable modules for goods receipt, warehousing, picking, shipping and returns processing.
Comprehensive services in the areas of data management, packaging, customs and transport as well as quality control round off the offer.
We offer fulfillment services, especially webshop logistics, exclusively in cooperation with our logistics partner R-M-D in Mainaschaff.
The service portfolio offers you among other things
Webshop Organization
Acceptance of orders
Testing processes
Picture documentation
Multilevel picking
Article master data maintenance
Packaging of goods and products
Franking of items
Transport Management
Shipping to the end customer
Returns Management
IT'S NOT SO HARD FOR EVERYONE. WE CAN...
For heavy goods and large-volume plants and products that are outside the scope of standard handling due to their dimensions and weight, we are at your disposal with the appropriate know-how and really heavy equipment, both logistically and in terms of transport technology.
We offer the following facilities/organisations:
Dismantling teams (Westarp)
Transport Management
Mobile crane applications
Trimodal terminals
Gantry crane systems for handling up to 400 tons
Low loader heavy transport
Own shipping traffic
Permit procurement and administration
Waste disposal organization (Westarp)
WE CANNOT (YET) COMPLETELY AVOID ROAD TRANSPORT EITHER...
Every goods turnover in the logistics warehouse requires a physical transport of goods. We would very much like to "smuggle in" the incoming goods and products of our customers via alternative means of transport (container - rail/ship) - but unfortunately this is not always possible for infrastructural reasons.
For this reason, we offer truck transport (FTL/LTL) for the road transport of plant/warehouse shuttle and national distribution traffic. For this purpose we use our contracted transport partners as well as our own transport capacities of the WESTARP vehicle fleet.
This means that we have - at any time - your required vehicle capacity, if desired 7 days/week and 24 hours, available for you. This means that any production peaks and weekend production can be transferred to our logistics warehouse on schedule at any time.
The transport units used, whether transport partners or our own vehicle fleet, are exclusively vehicles of the latest pollutant standard or with the lowest possible emission of harmful CO². Because the reduction of pollutants is also one of our highest priorities in the transport sector.
For long-term logistics projects, we equip the semi-trailers used with automated roll-in/roll-out conveyor systems on request. These permanently installed systems guarantee an extremely high handling performance in continuous shuttle transport. In the dispatch plant and in the logistics warehouse, the counterpart of the automation system is reflected accordingly.
Our transport services:
Standard factory waste disposal / shuttle services (24/7)
Automated loading and unloading systems in the trailers
Use of long trucks / long trailers
Use of possible electric mobility (distance-dependent)
Container trucking (permissible total weight: 44 tons - combined transport)
National distribution traffic FTL / LTL
JOLODA deliveries
Service discharges (lifting platform / forklift truck)
Trailer presentations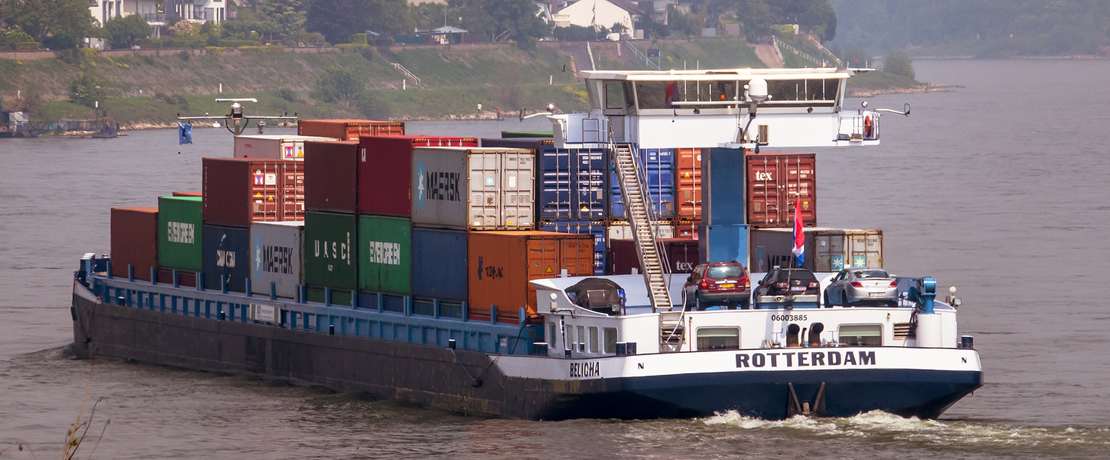 OUR SERVICE CAN BEGIN AS EARLY AS THE SEAPORT...
Today, containers and container transport are an elementary part of world trade and many decades ago triggered a revolution in the movement of goods around the globe.
In the worldwide shipping of goods, approx. 90% of goods and products are transported in containers today - and the trend is rising!
For us this means, of course, to start the logistics process chain where we can make it tangible.
This begins, at the customer's request, with the takeover of overseas container units in international seaports.
For this purpose, we have our own and chartered shipping space in order to be able to carry out the container transit times and container transport in a more plannable and efficient manner and also independently of the disruptive influences of "third parties".
Services in shipping / container services:
Loading/stowage of sea container units
Unloading of sea container units
Own container handling
Container Trucking
Container ship transport
Container rental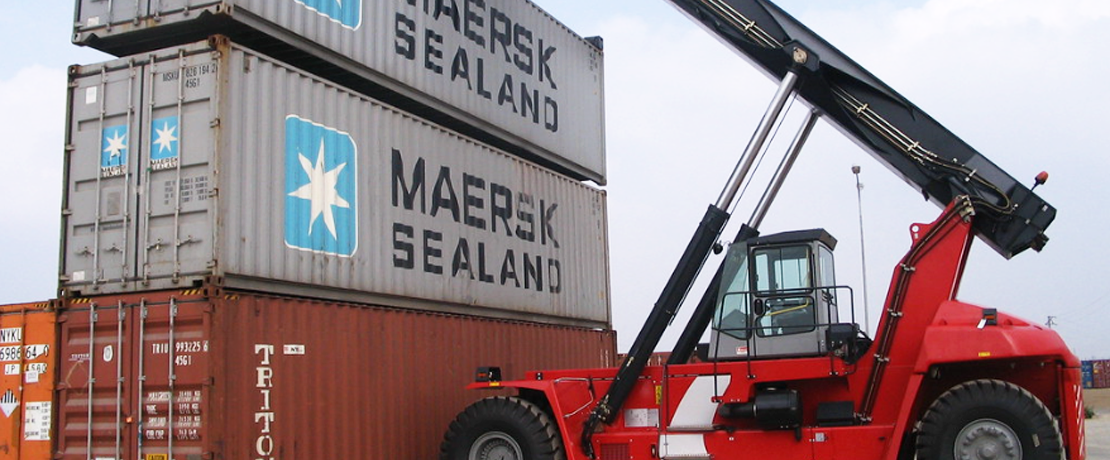 THE REALLY BIG DEVICE IS PART OF THE CONTAINER HANDLING...
For us, container organisation means being able to carry this out in a (feasible) whole for our customers. This goes hand in hand with the requirement to be able to manage the container units on our own and thus to be able to operate them as a whole.
This means that in addition to the ship's hold, the container trailers or vehicles, we also have our own reachstacker conveyor technology for truck and rail handling of the container units.
In order to be independent of the well-known large container hubs, we can handle your container units in the appropriate number at our existing handling points with our own equipment.