Logistics areas/storage types

For "rampless" warehouse access, for voluminous or even bulky goods and products, our ground-level area storage facilities are available to you in the most diverse sizes and equipment.
Some of the respective storage areas are equipped with crane systems, air conditioning technology and roofed or external loading areas.
There are also variously usable internal storage heights (UKB) available at the locations, according to your requirements or the desired stacking factors of your products, between 6.00 metres and 15.00 metres.
The floor loading capacity is usually 7 tons/square meter, but some areas also have increased load values in order to be able to carry out heavy goods storage and the associated handling.
If you have expansive or seasonal space requirements for your products, we will gladly grow with you in terms of space.
This means that you can start your new product, your season or even a new business area with us - we create the appropriate space and individual logistics in parallel.

For the storage of hazardous substances, we can offer you hazardous substance storage facilities with the soil classification WGK I-III as well as individual fire protection equipment based on the legally applicable requirements within the framework of joint development projects.
All further fire and water protection facilities are based on your respective hazardous materials or their hazardous material classifications (TRGS 510) and the official requirements.

Due to the constantly increasing and also internationalised flow of goods, we try to provide our customers with logistics facilities with correspondingly large volumes, which among other things have an intermodal rail or ship connection.
Provided that the usability of alternative modes of transport can be created in this way, we work in parallel with specialist companies to develop optimal transport concepts on the basis of the possibilities then available.
In the field of rail transport, the main aspects to be considered are the examination of the possibility of integrating the operational processes, the infrastructure that can be used for track technology, the access and slot possibilities as well as the general economic efficiency of an implementation.
"On Top" is added:
the increase of the loading capacity in combined transport of 4 tons!
the possibility of subsidies for track reactivations of up to 50% of the investment!
the significant improvement of the customer's ecological balance sheet!
When examining an alternative transport concept, it is important not to make the mistake of assuming that, for example in "rail transport", only the classic railway wagon is usable. This transport medium is too "static" for intelligent and time-critical process chains and thus too inflexible and too expensive.
Alternative transports must be based on the use of standard or system-compatible transport media. These units must be able to be integrated into the intelligent transport process without additional equipment, logistical effort and, above all, quickly.
Beispiele intelligenter Integrationsmöglichkeiten…
Lohr UIC wagon : the new generation
Efficient LOHR Railway System (timelapse)
Gerne erstellen wir für Sie hierzu erste Machbarkeitsstudien und Konzeptionen.
At our Aschaffenburg-Nilkheim I site we currently have an existing storage facility for pyrotechnic products and articles.
This existing warehouse location has a surface capacity of 350 m², but can be expanded to meet increased demand and in accordance with the official approval.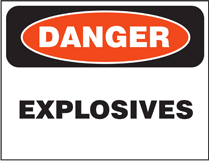 For the storage of temperature-sensitive goods and products, including fresh and pharmaceutical products, we can offer you air-conditioned new construction logistics halls within the framework of corresponding development projects, among other things on the basis of your desired certification bases.

On request, we can equip your desired logistics area with the shelving systems tailored to your goods and products, in narrow, heavy-duty, hazardous materials or wide aisle versions, as well as with the conveyor systems optimised for this purpose. Here too, we try to use emission-free, or at least low-emission drive systems.
Required standard shelf racks can usually be positioned on the mezzanines of the logistics halls to save space.
For a rear-sided and thus fast loading and unloading possibility of incoming and outgoing vehicles, corresponding truck ramp connections, executed among other things with folding wedge dock levellers, are available in the required number. The number of ramp gates is adjusted to your required delivery and collection frequencies.
The logistics location you have chosen or the logistics space you wish to use can be made available to you as a "stand-alone" or "multi-user" use. Your requirements in terms of product, security and costs decide on the appropriate type.
For an optimized warehouse operation, we simulate the later logistic processes in the project stage and thus create the conditions for a safe, economical and optimally organized warehouse operation in advance.